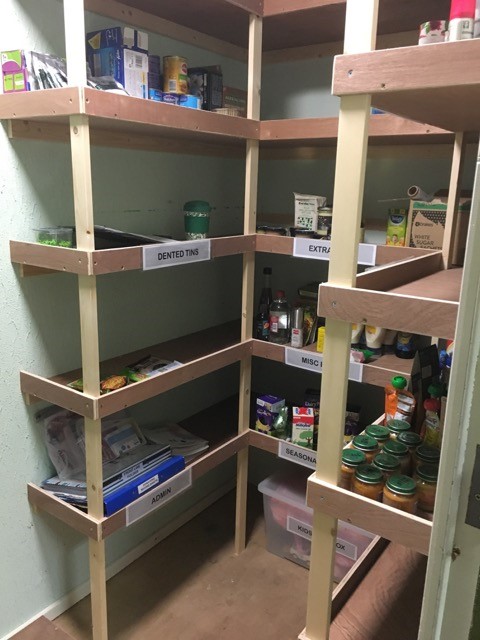 With a 45% increase on the last financial year the Stratford-upon-Avon Foodbank is the busiest it has ever been. With this influx there has also been rise of 66% in donations with a whopping 6,500kg worth of food during December
We continue to be avid supporters of our local Foodbank and the great work they do. During a recent trip to the warehouse we were informed by Foodbank Manager Marion Homer that they were in-need of a larder room. With large quantities of stock stored the most important thing is that they can easily access and rotate it to ensure nothing is wasted.
We are happy to say that we funded the project and the larder room, shelves and levelling of the floor between the cabin links has all be completed. We hope this brings a little bit of ease to the volunteers in their relentless hard work.
Please see below the pictures and a click on the link to view the video of Warehouse Manager Marina Dunn going through the warehouse alterations.