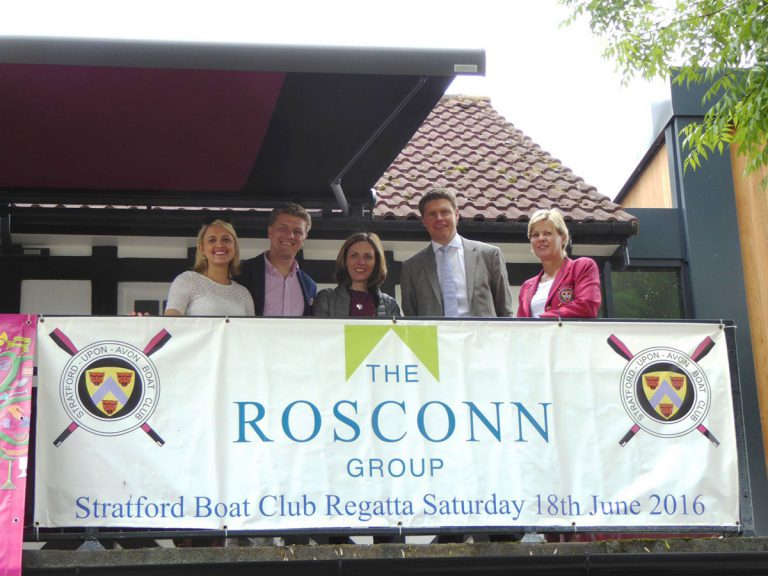 Stratford upon Avon Regatta goes off with a Splash…
Rosconn and guests enjoyed a wonderful day on Saturday at the annual Stratford Regatta. Daniel O'Donnell, Managing Director was proud to present the prize giving on the day. As the main sponsor of this prestigious event Rosconn thoroughly enjoyed joining the Boat Club in the celebrations and helping the day go off with a splash!
Below are some of the guests enjoying themselves on the newly renovated Boat Club Balcony.